This Says The Type Of Coffee About Your Date
Today, October 1, is the World Coffee Day. Appointment at a coffee shop for a first date * may be even more meaningful today. Because did you know that the cup of coffee that your date orders tells a lot about his or her personality? If you have a date for an espresso, you have a great chance that there is a fiery and passionate type in front of you. Is preference for a quieter type? Then open the eyes for a date that orders a cappuccino. Order fresh new coffees can not be missed on your first date, singles are not particularly impressed by coffee connoisseurs.
Appointing at a coffee shop for a first date is usually a great idea. Over half of the Dutch singles find it a good location for the first time with a potential flame. Especially the relaxed atmosphere is for women (70%) a reason to address this. Men have something less with the coffee date. A quarter of the men prefer to enter the pub with his date.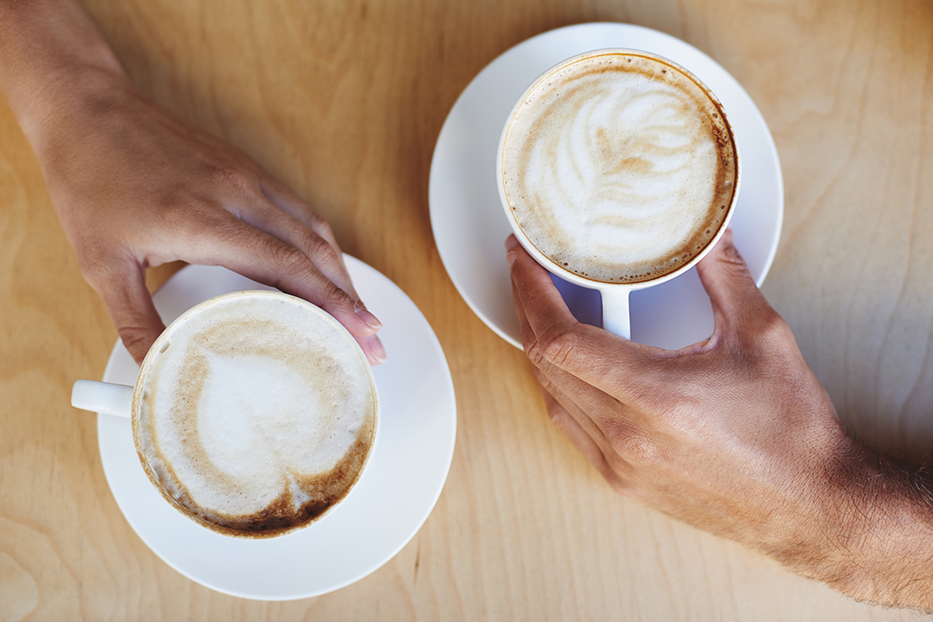 Recognize the type of coffee
The favorite coffee order of your date gives a glimpse of his or her personality. As mentioned before, fiery, confident types usually make a spicy espresso (35.7%) and choose cheerful, easy-going types, preferably a cappuccino (24.7%). If you order a date, you are likely to be a quiet and stable person (11%).
Leave a good impression on your date? Then choose for the "grown up" coffees, because from a date that orders a turmeric latte with extra shot, most of the singles are not impressed. Singles prefer to be a regular coffee drinker during a date. If singles are up to date, they prefer their date ordering the following coffee:
Black coffee or espresso (23.3%) 
Cappuccino (21.2%) 
Coffee wrong or latte macchiato (9.0%) 
Somebody who does not drink coffee at all (8.8%) 
Hot and trendy coffee specialty (4.1%)
No fear of bad breath
Of all the coffee drinks, the odor of the breath usually does not go ahead. But Dutch singles do not worry about it. Just over three quarters of the singles do not bother with a coffee breath during their date. Let the espresso's come, though!